Total Immersion Swimming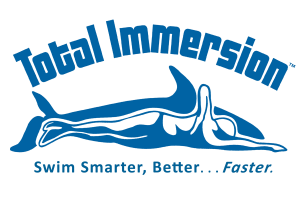 Sharks & Minnows Swim School now offers Total Immersion Easy Freestyle Swimming Instruction in the Orlando area. For more information on Total immersion Swimming you may also visit the Total Immersion Website at: http://www.totalimmersion.net/about-ti-technique
Transform Your Technique
TI teaches you to swim with the effortless grace of fish by becoming one with the water. TI emphasizes the same patient precision and refinement taught by martial arts masters. We start with simple skills and movements and progress by small, easily-mastered steps. Our students thrive on the attention to detail and the logical sequence of progressive skills.
Transform Your Experience
Swimmers come to us with the goal of swimming faster. They quickly learn that it's far more beneficial and satisfying to swim with grace, flow, and economy…and that speed will surely follow when they master ease. You'll feel the difference from your very first lap of intelligent, purposeful TI practice and get more satisfaction from every lap that follows.
Transform Yourself
TI, alone among all swimming-improvement programs, teaches swimming as a practice — in the same mindful spirit as yoga or tai chi. Our students tell us that by swimming the TI way they sharpen the mind-body connection and achieve heightened self-awareness and self-mastery, leading to greater physical and mental well-being.
TI Freestyle Lesson Rates
| | | | |
| --- | --- | --- | --- |
| | Private (1) | Semi Private | Group (3 to 4) |
| Single Lesson (60min)+underwater video analysis included | $110/hr | $75/person | |
| Easy Freestyle | $450 | $350 | $275 |
| Weekend Workshop | | | $550 |
Freestyle Weekend Workshop Take two days to rebuild your freestyle and become the fast, efficient swimmer you've dreamed of. The TI coach will lead you through four pool sessions, three rounds of video analysis and a tutorial on workout design. You'll leave with greater skills, a very high swimming IQ and, most important, a specific plan to make ongoing improvements. You'll understand why our attention to detail and unparalleled teaching skills make us the number one swimming clinics in the world.
TI Freestyle Private Workshop. Private or Semi private workshops shops are a more flexible option and can be done anytime during the year based on availability at our East Orlando Location. The private workshop runs around 4 hrs. and is broken up in 2 days. Many clients coming from out of town, take a class in the afternoon and do the next class the following morning.  Note: You will want to book the 2nd class no more than 1 week apart if you are from the area.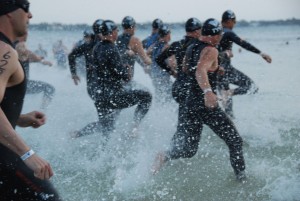 Central Florida Tri Club www.cfltriclub.com Discounts are available to active member of the Central Florida Tri Club call for details.